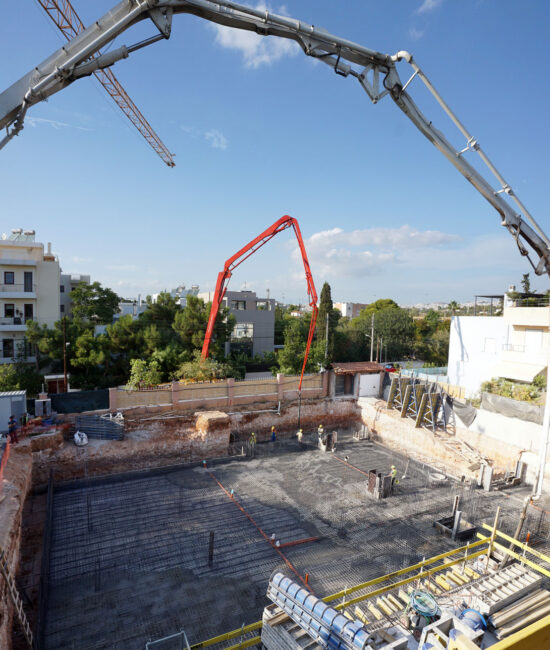 Ellinicon4 foundation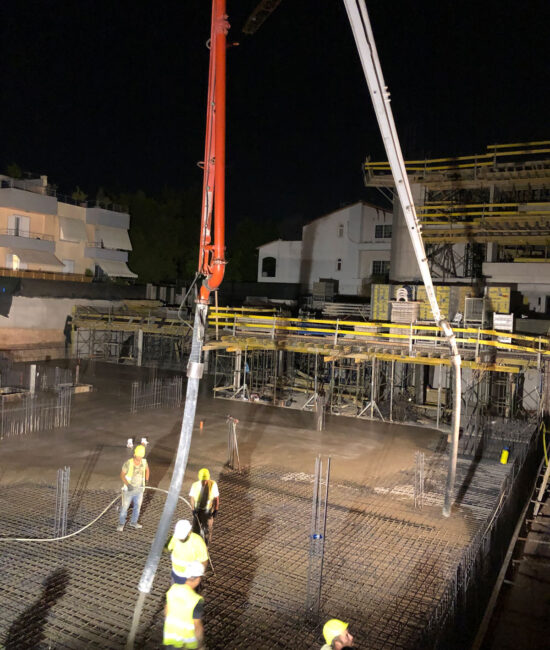 Ellinicon4 foundation
October 1st, 2020
Completion of foundation layer for Ellinicon 4
The foundation layer of the ELLINICON 4 complex was completed with absolute success.
A geotechnical study for the composition of the subsoil preceded and based on this, the foundation of the complex was calculated, which was done with Radier bedding.
The foundation was carried out in two phases with a total volume of 1050 sq.m of concrete. It lasted 12 hours.
Penetron Admix was used to ensure the waterproofing of the foundation.
On the first day, the concrete curing agent, Sika® Antisol® E, was used to maintain the concrete, which is applied by spraying the surface of the fresh concrete. The same procedure is followed in all phases of concreting. For the next 7 days the concrete is constantly being kept wet.