Βlack & White Villa featured in VILLAS magazine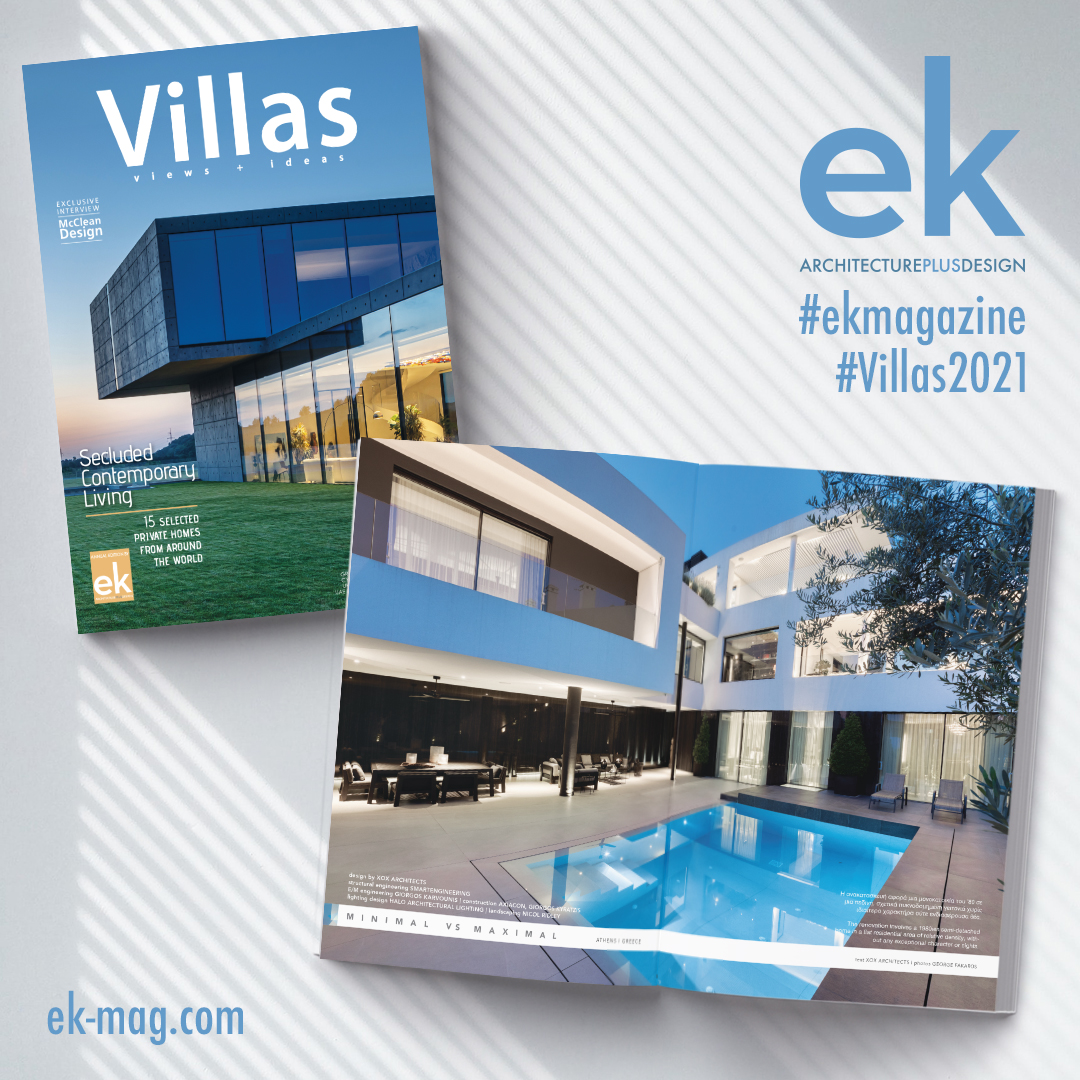 The architectural magazine VILLAS, in its annual edition of 2021, included the project Black & White Villa designed by the architectural office XOXarchitects and built by the company AXIACON.
Read the feature here.
RESIDENTIAL DEVELOPMENT AWARDS 2020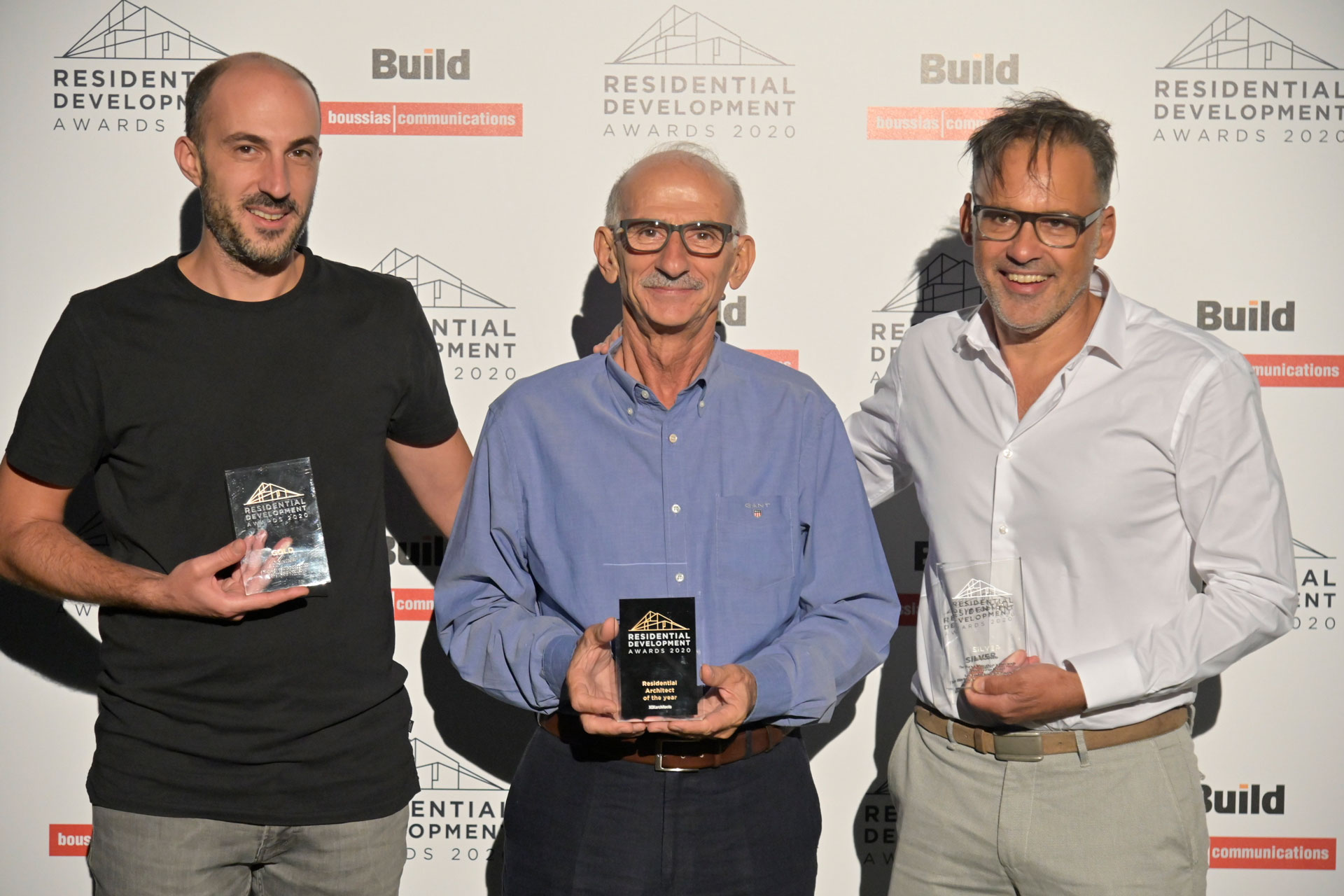 The Design Architects of the ELLINICON 4 Group won, for the specific Project, a gold medal 'Best Project in Progress', in the pan-Hellenic Residential Development Awards 2020.
The competition was about highlighting excellence in building modern homes and was organized by Boussias Communications Build magazine.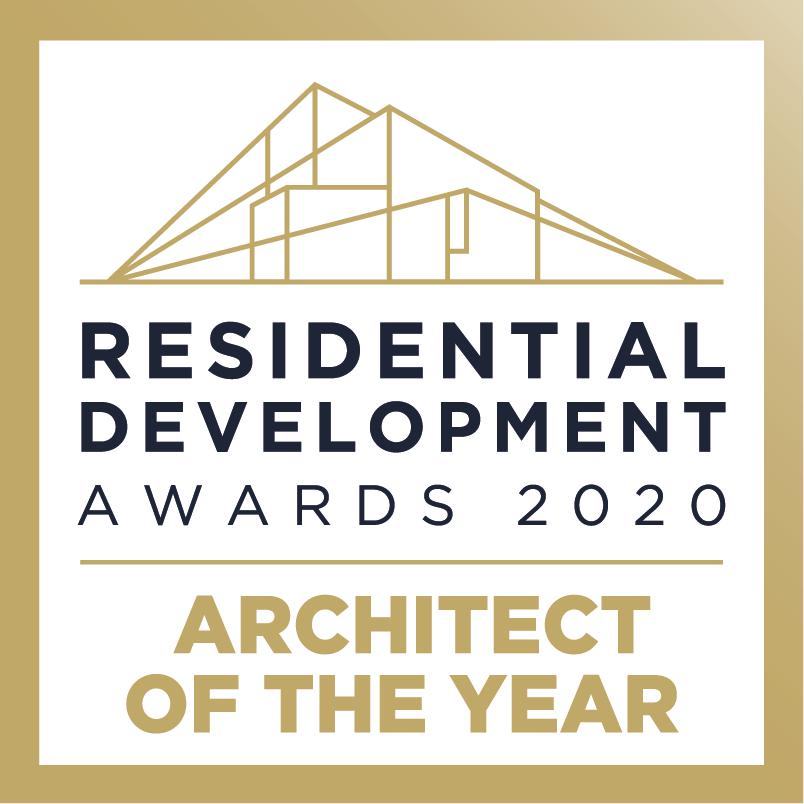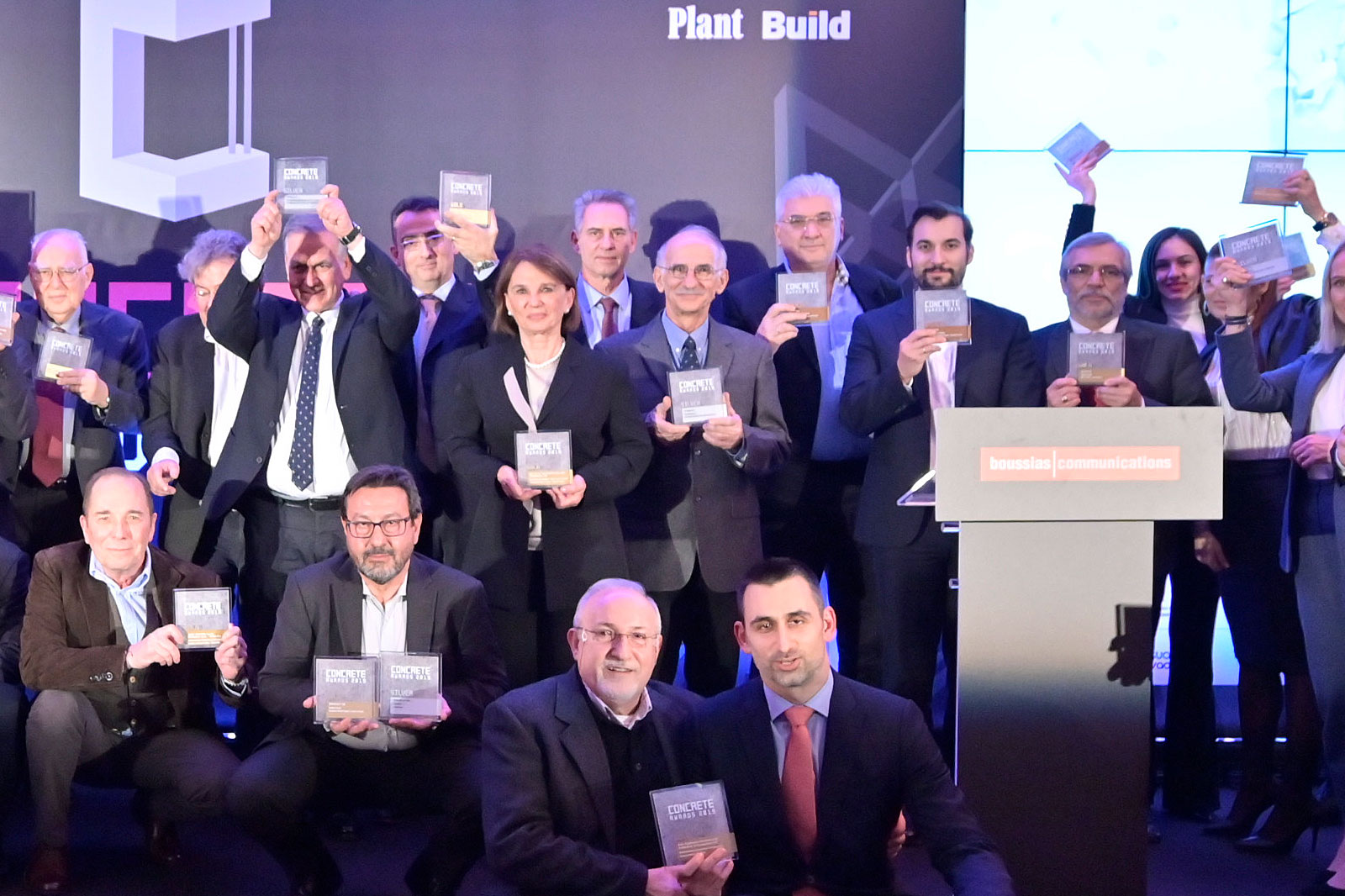 AXIACON with its project ELLINICON3, participated in the CONCRETE AWARDS 2019 competition. The purpose of the competition is to award excellence in buildings made of concrete and is organised by Boussias Communications.
A Jury composed of Certified Scientists and Polytechnic Professors  awarded ELLINICON 3 the Silver Medal, which was the only one awarded to a housing complex. The awards ceremony was held at Sofitel Airport Luxury Hotel on 28 – 01 – 2020. This distinction is an addition to all the previous regional and international, that this project has won.
Kathimerini's article about Ellinicon 3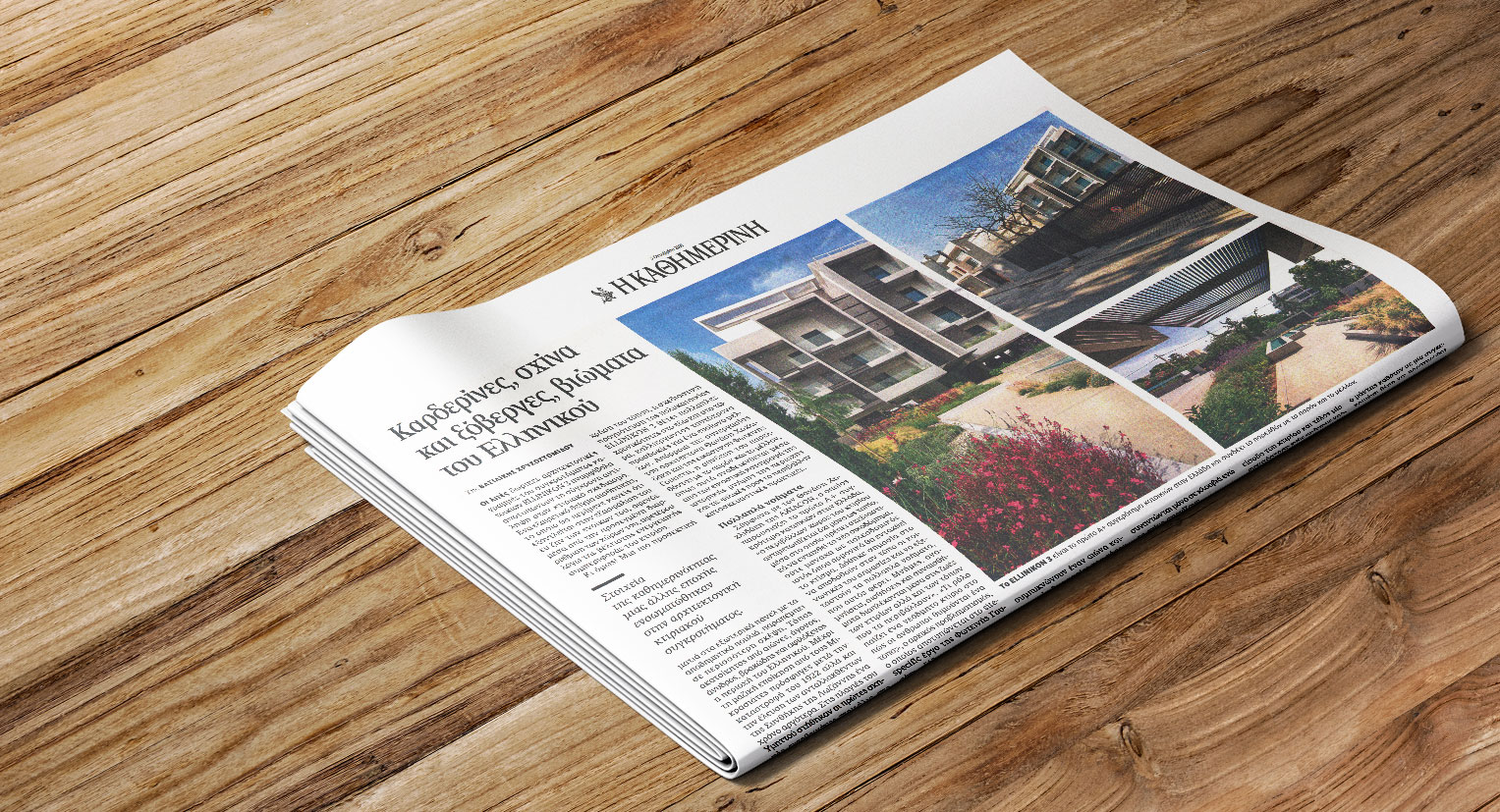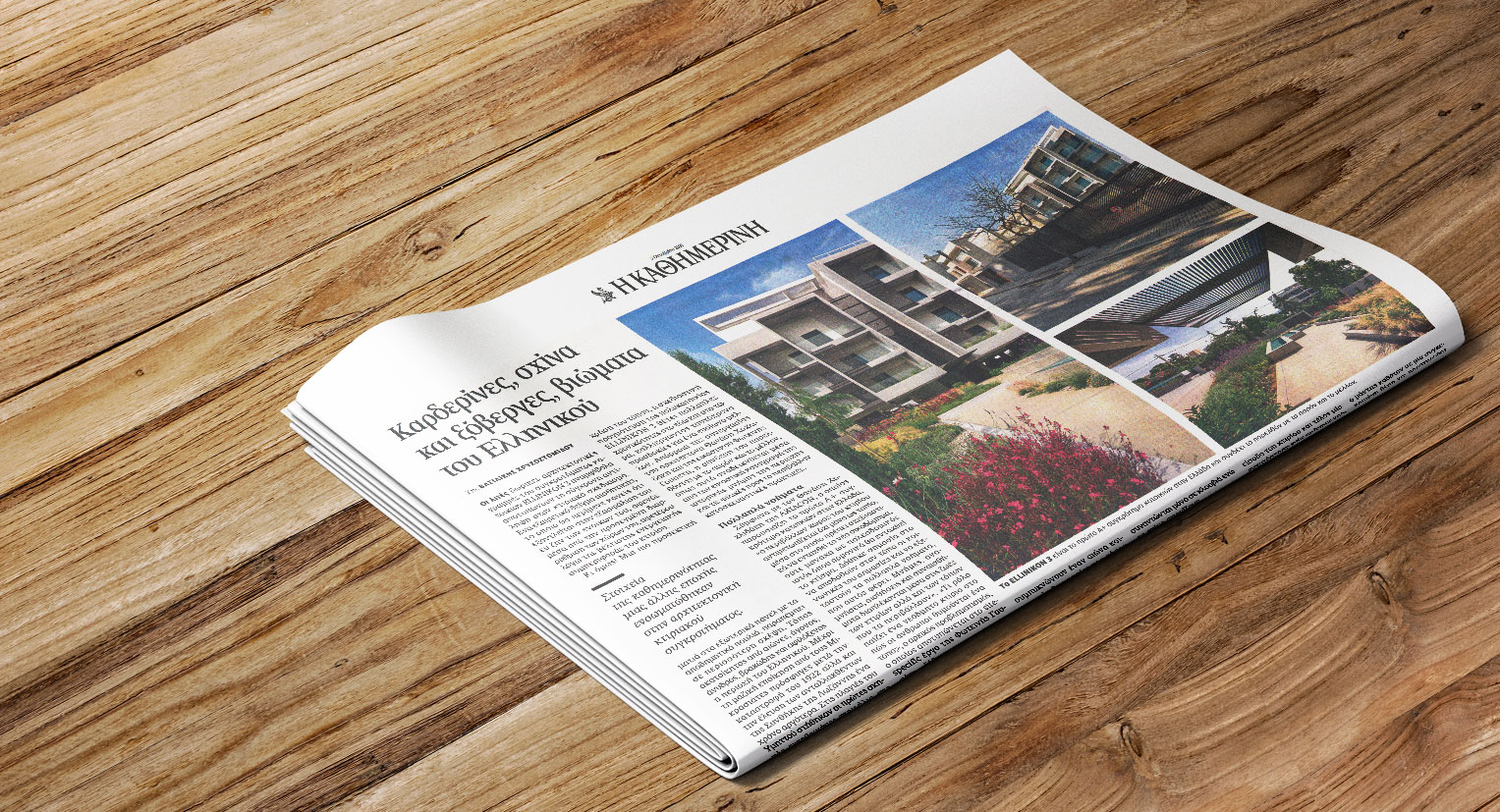 Read (in greek) Kathimerini's article about Ellinicon 3 architectural design and art installation by Fotini Gouseti here.
Ellinicon 3: Fotini Gouseti talks about Ellinicon 3 at "Art-o-poiimata" show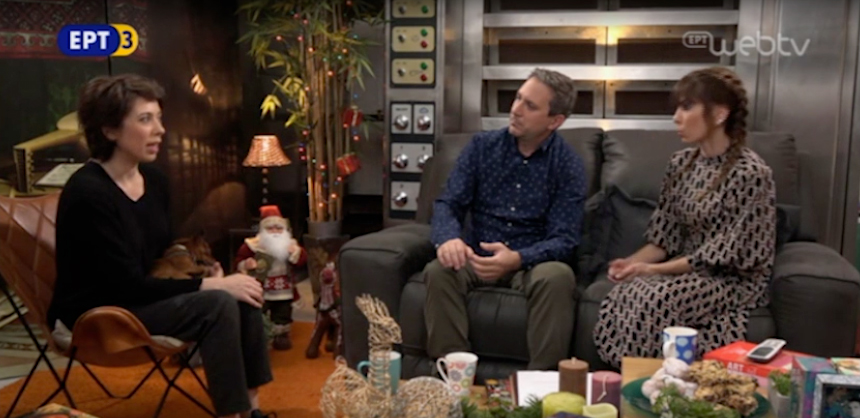 Fotini Gouseti speaks on ERT3, about her artwork for Ellinicon 3, as a chance to document Ellinicon's historical identity and comment on the present reality. Thanassis Choclidakis also speaks about the project. See it here (in greek).
EUROPEAN PROPERTY AWARDS ARCHITECTURE 2016-17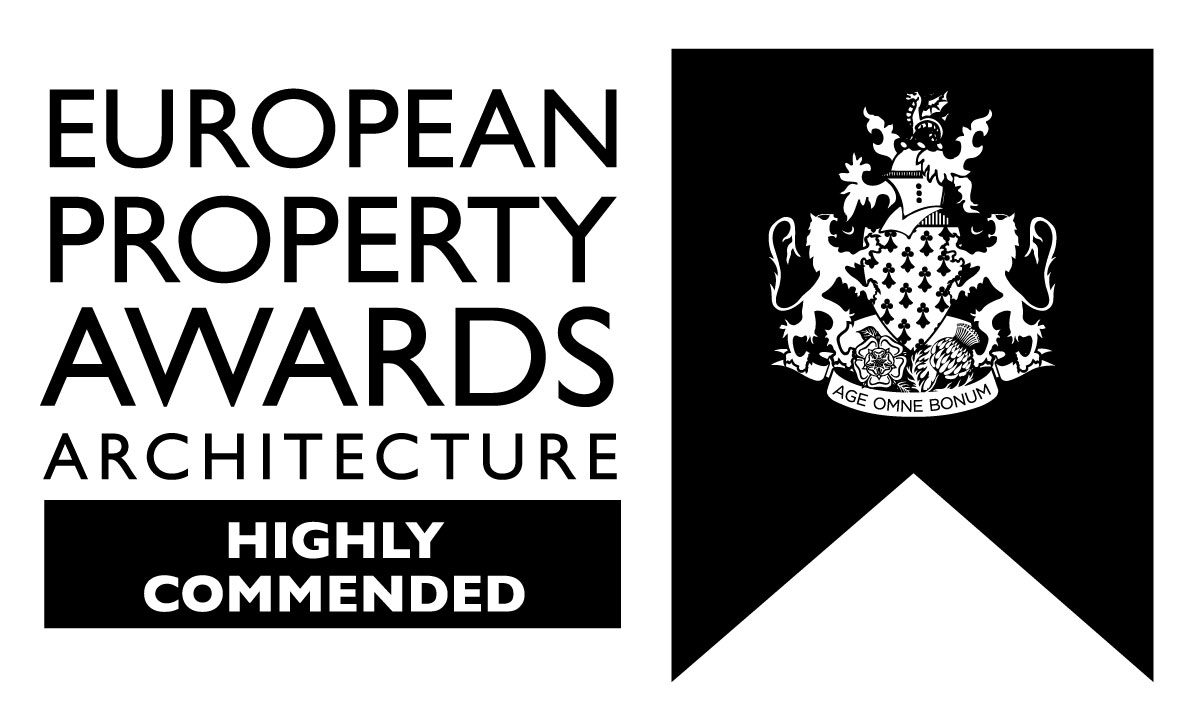 ELLINICON 3 has won a highly Commended distinction in the European Property Awards 2016-17 in Architecture European Property Awards Architecture with the support of Daily Telegraph.  ELLINICON 3 ahs won the distinction for being rated with A+ Energy efficiency, and having innovative design. The distintion concerns the multiple residence category, representing Greece. This distinction places AXIACON as one of the companies with the highest building construction quality.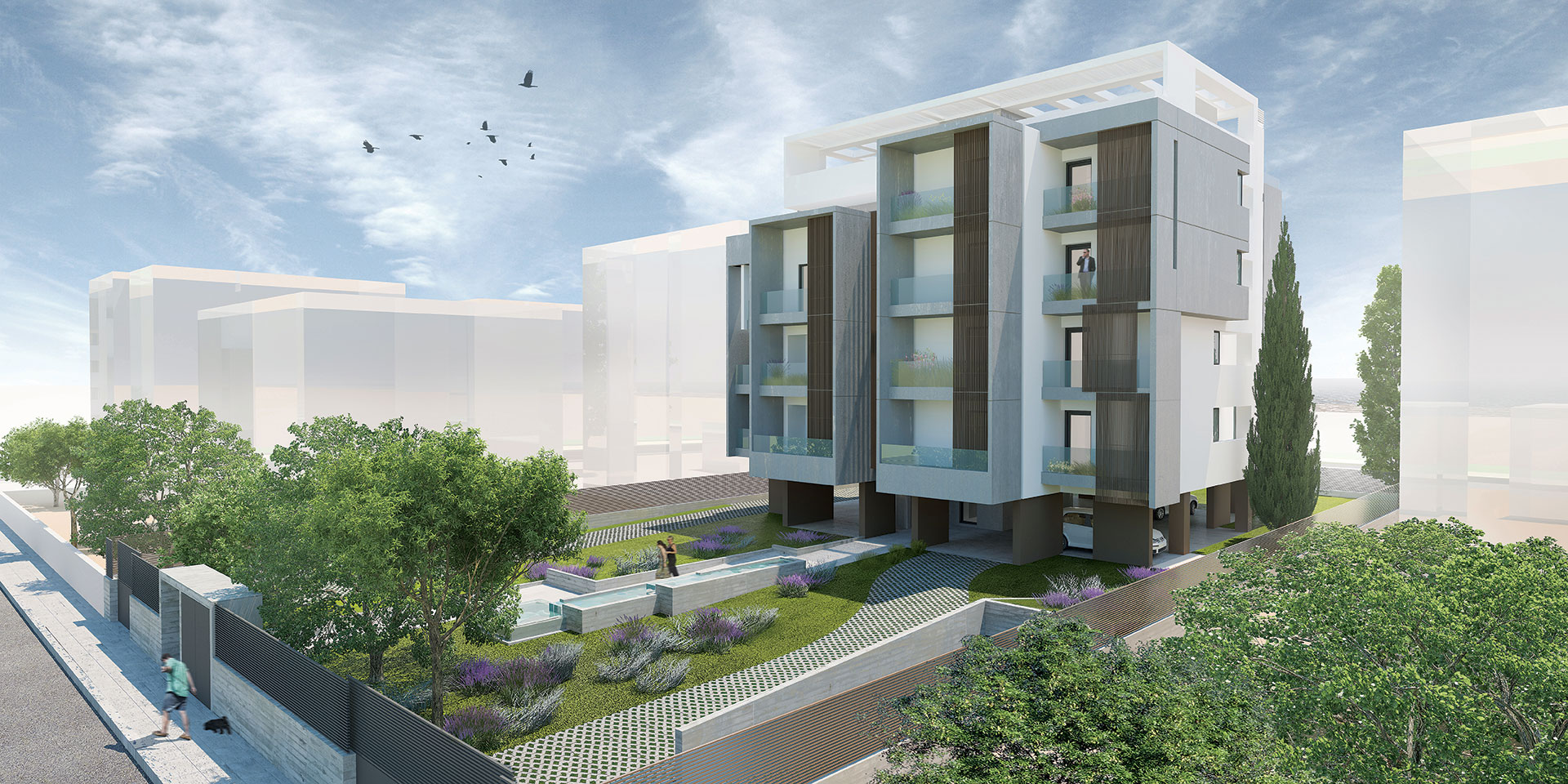 ELLINICON 3 was posted as the first A+ Energy Class block of apartments, in the relevant ministry's official webpage.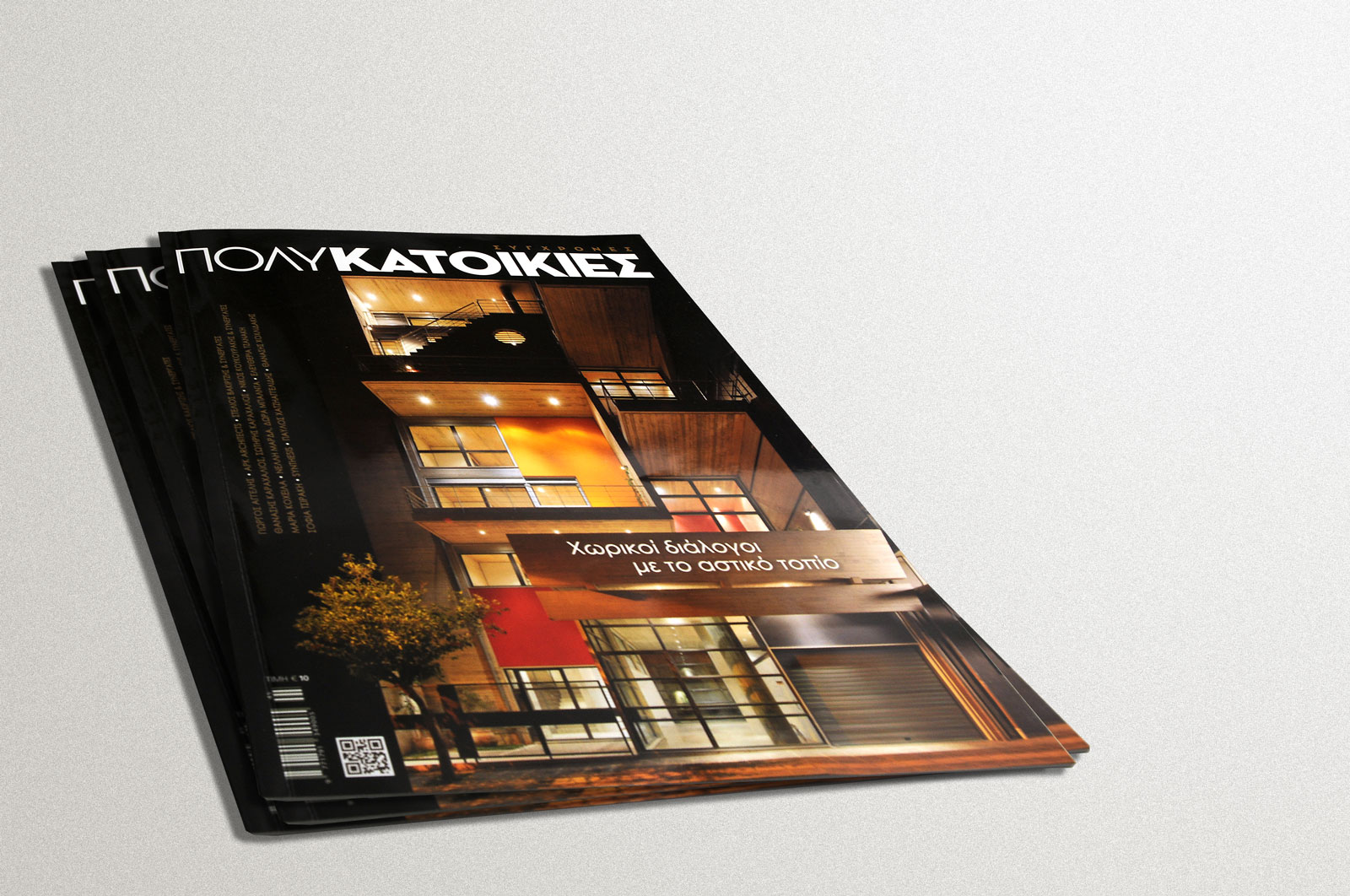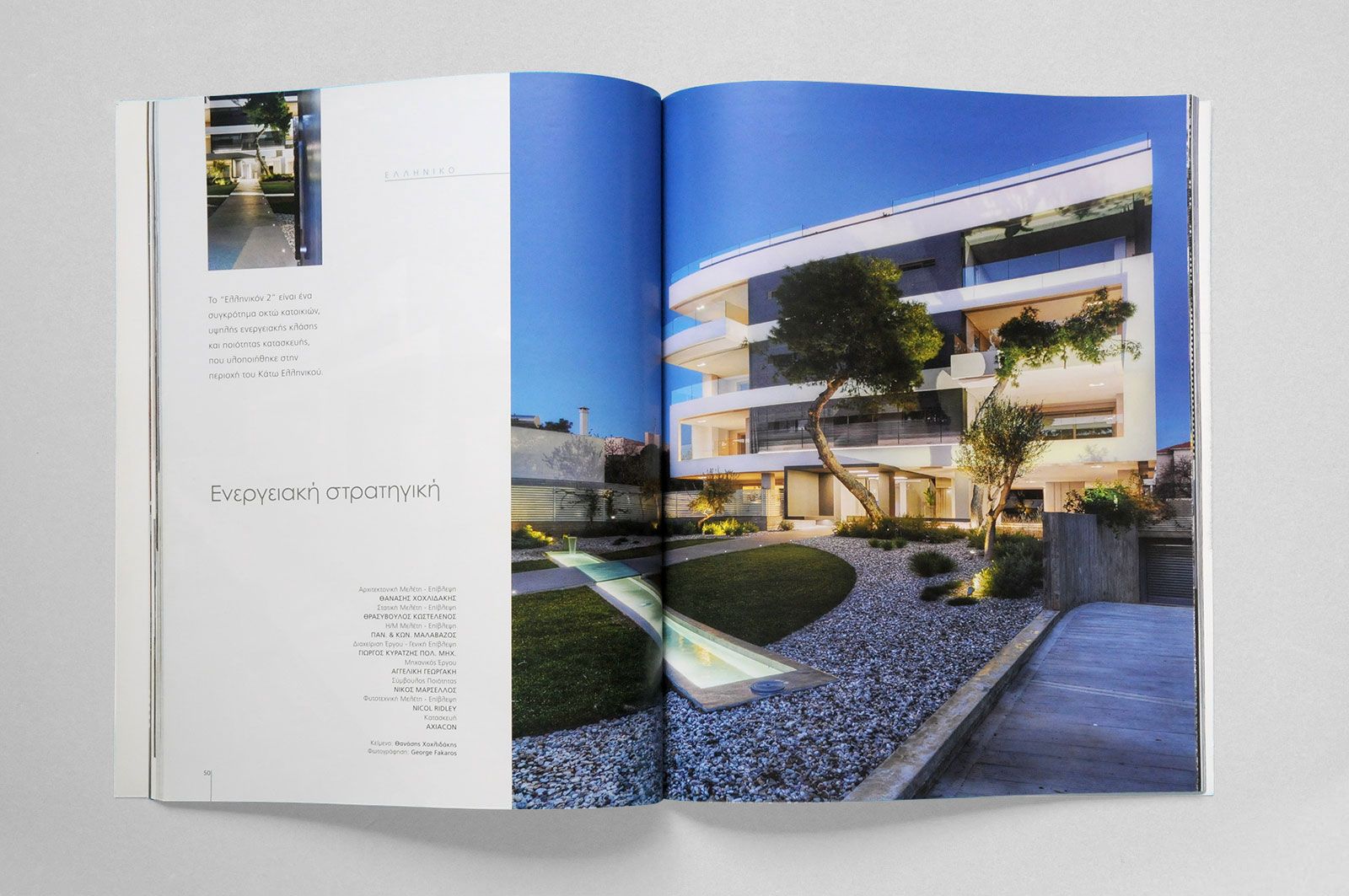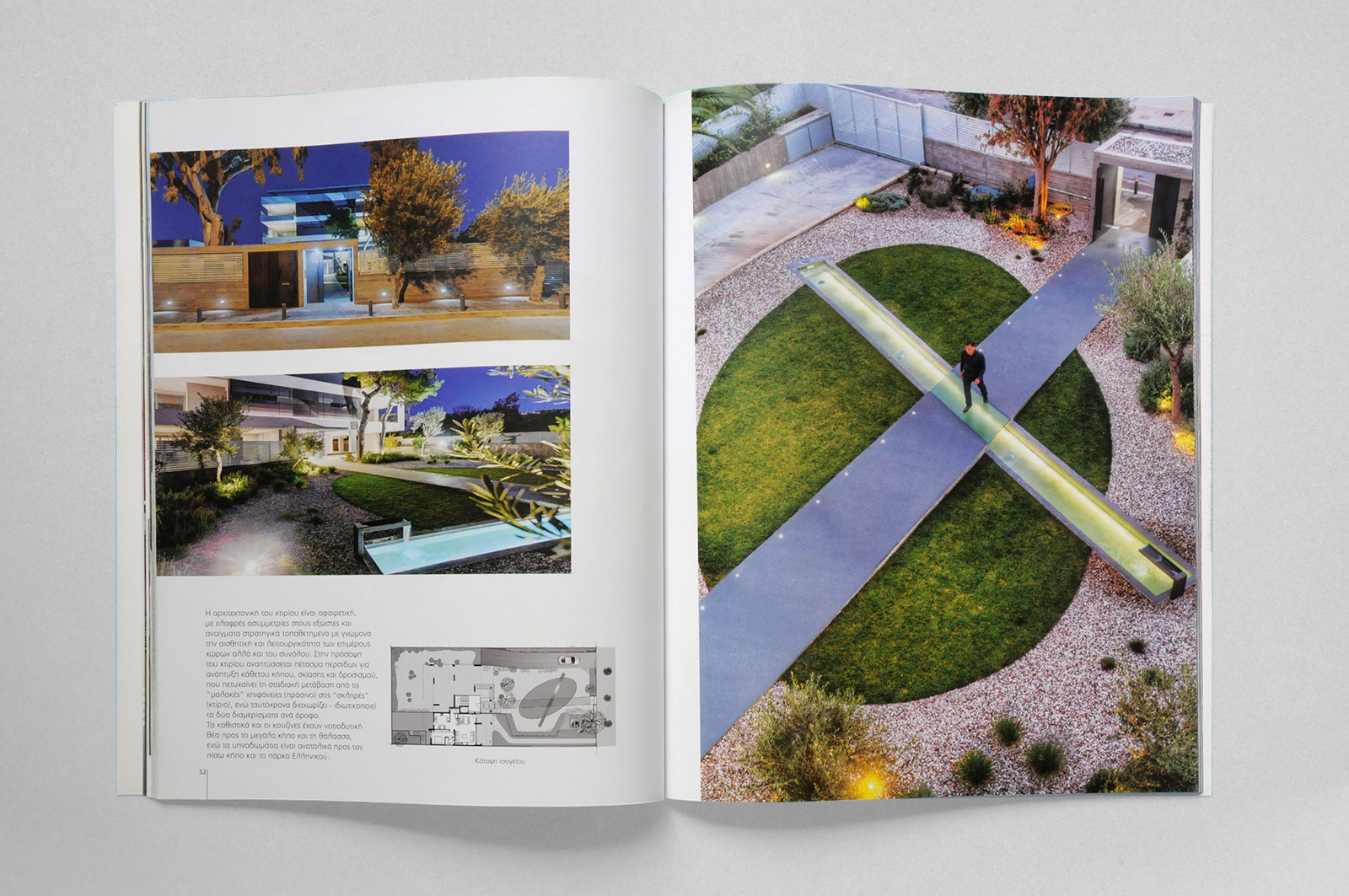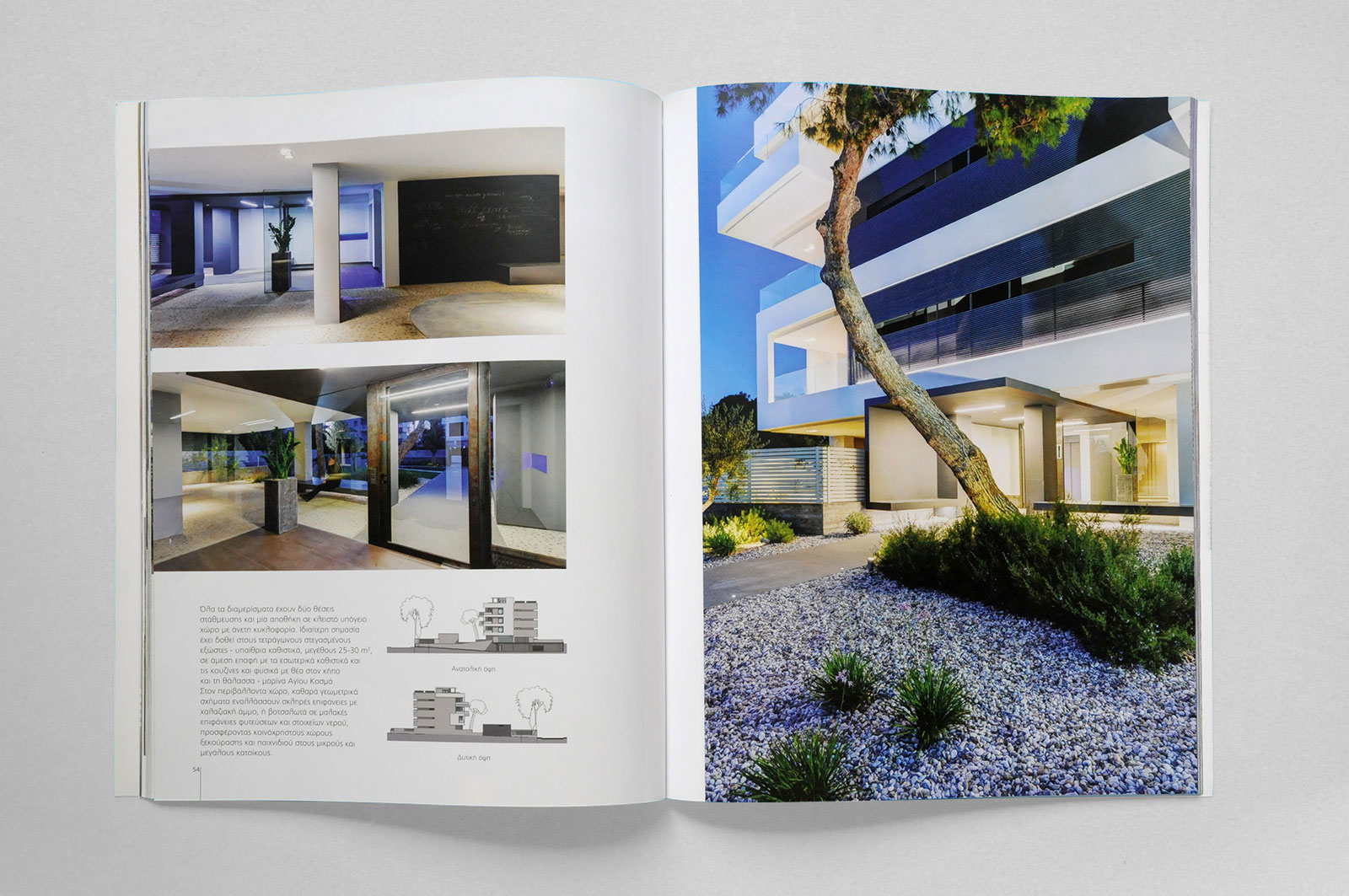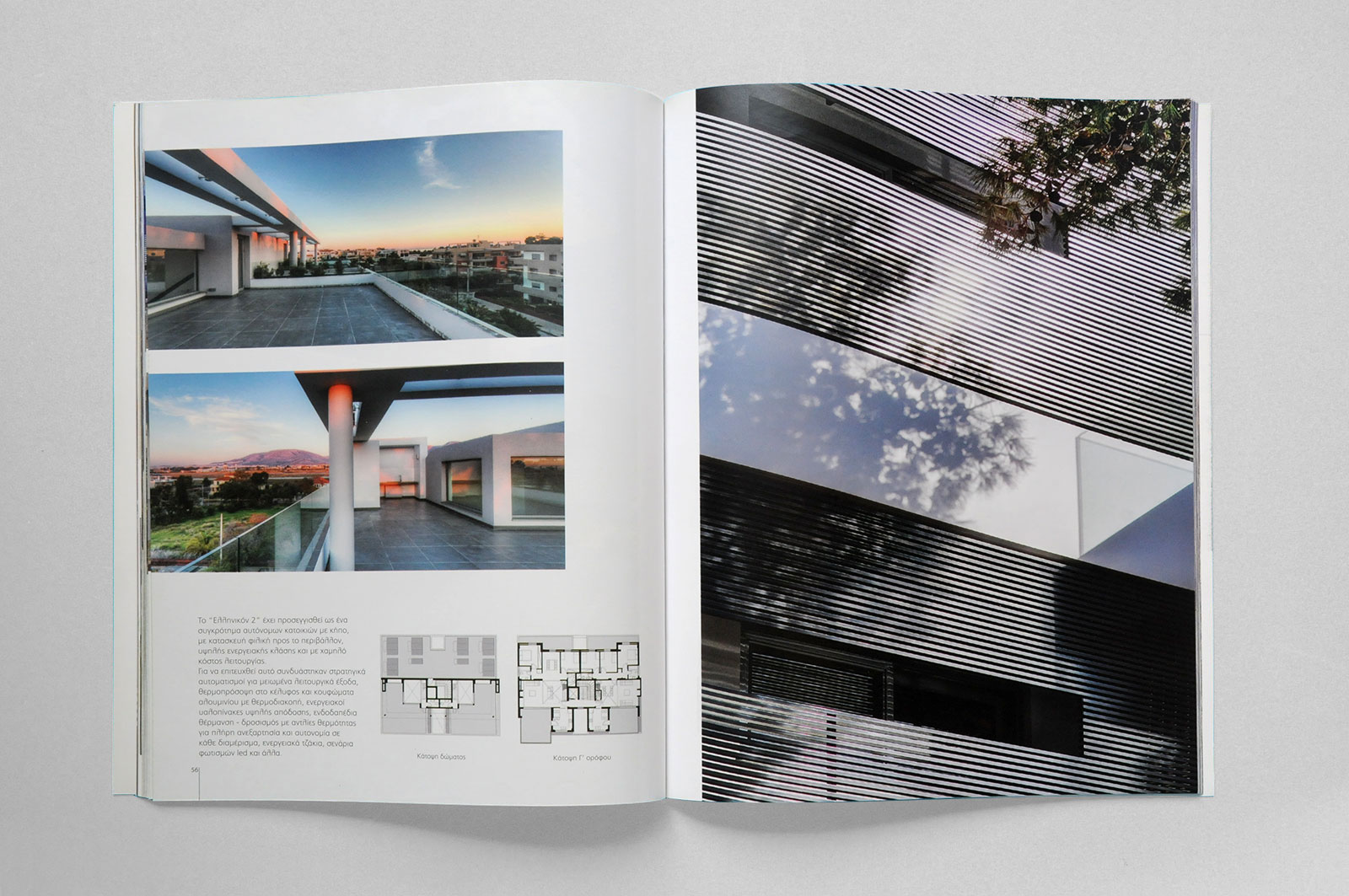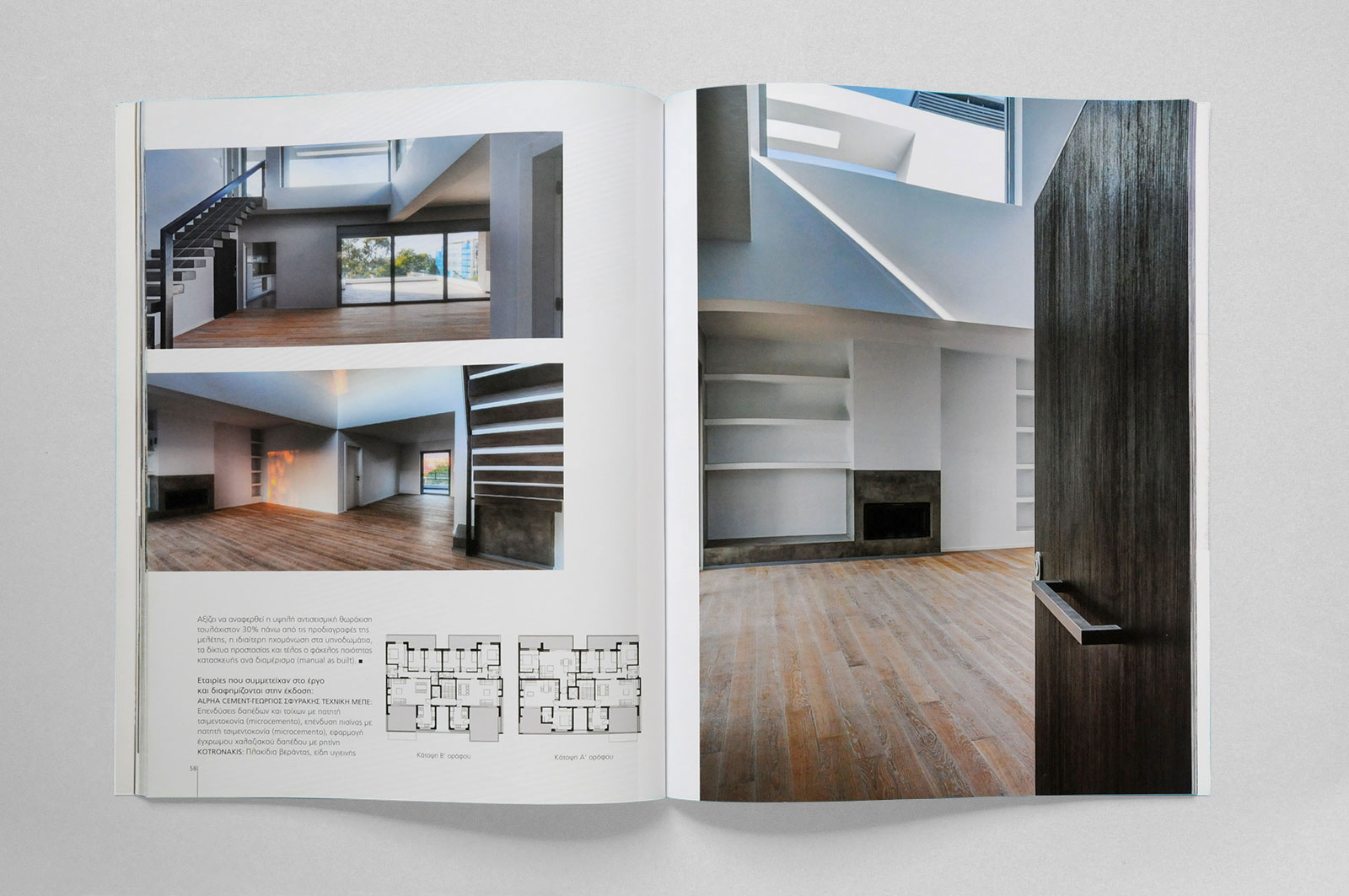 GREEK CONSTRUCTION magazines's annual edition "CONTEMPORARY APARTMENT BLOCKS 2014" featured a 10-page article to the building ELLINICON 2 for its high energy efficiency and the quality of construction. ELLINICON 2 is a block of apartments situated in the southern suburbs of Athens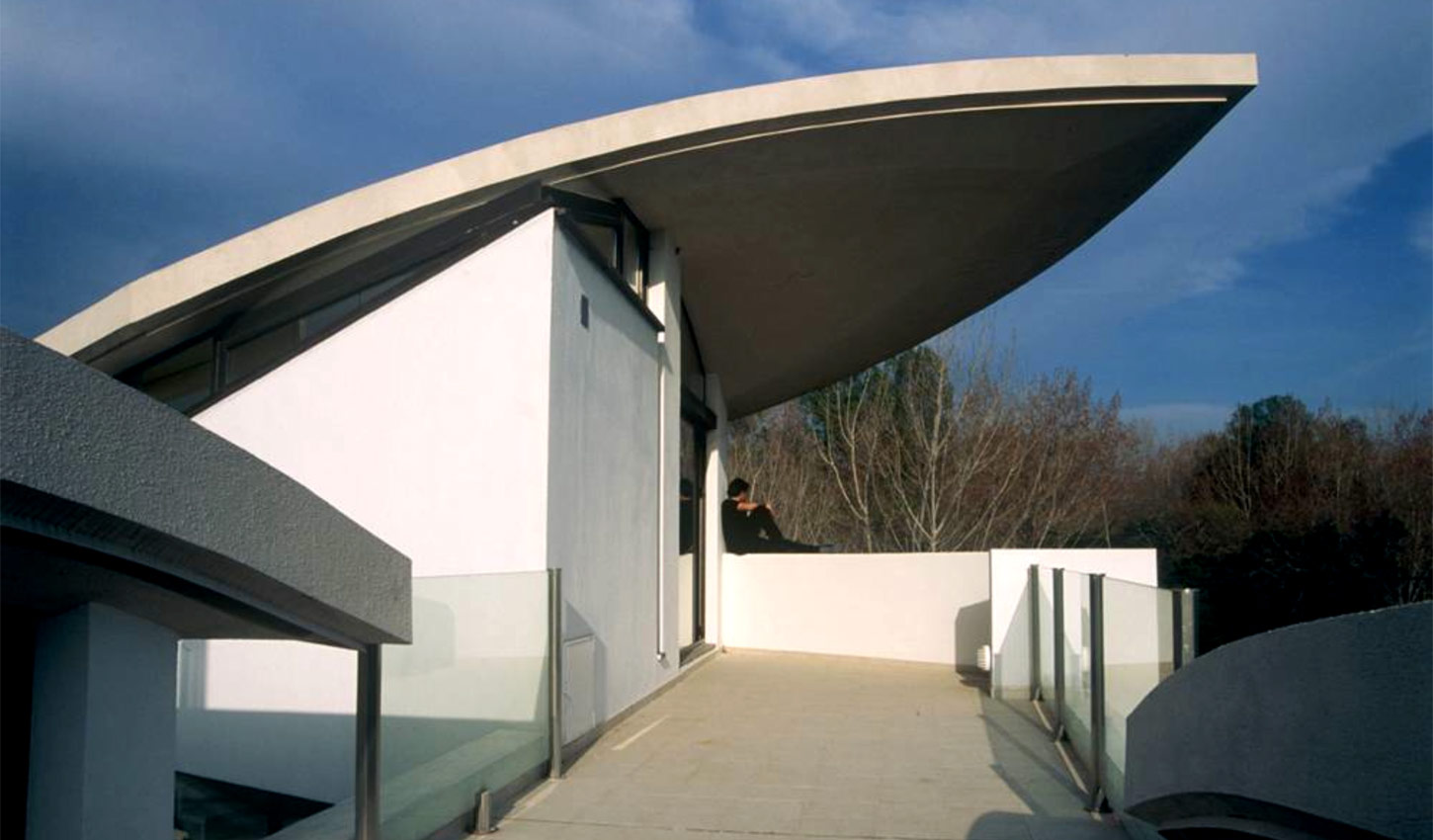 Thanassis Hohlidakis, AXIACON's renowned architect, has taken part in many exhibitions and contests where he won awards and distinctions his biggest one being his award for the first place in the architectural BIENALLE of 2004, for the innovative and bold building he designed in Kapandriti, Attica.